Composite - AS Panorama Lift & Slide Door
Our NEW Scandinavian AS Panorama lift & slide door is a breakthrough Alu-clad product developed to satisfy the demand for more glass, more light and less frame, without a compromise to performance and quality. Despite the sleek frame and more glass this sliding door boasts an impressive overall U-value of 0.75, thanks to a 52mm triple glazed unit. No corners have been cut and the Panorama Lift & Slide door offers everything you would expect from a Scandinavian sliding door system. Engineered timber is used for greater strength, stability and longevity together with the renown lift and slide mechanism to allow panels of up to 300kg and ensure effortless, smooth operation. Suitable for both residential and commercial application we expect this product to become a favourite with architects and self builders requiring the next generation of product.
AS Panorama
Scandinavian quality & reputation.
\Frameless fixed panels. Offering more glass & less frame.
Virtually maintenance free.
Lift & Slide technology.
Widths up to 5900mm.
Heights up to 2600mm.
Triple glazed Overall frame & glass 0.75W/m2K.
Features & Benefits:
Appearance
Frameless fixed panels - Glass is directly glazed into the perimeter frame.
Glass to glass corners now possible.
Potential to create an all round flush detail. Lose the frame behind the internal finish.
Manufactured from engineered knott free Nordic pine as standard. Class A1.
Matching windows and doors available.  
Designer stainless steel handles as standard.
Available in various configurations.
Supplied factory finished and glazed.
Thermal efficiency & Weather Tightness
Officially tested and certified to ensure they really do keep bad weather outside. One of the most weather tight multi track sliding systems available.
Scandinavian AS Panorama
Overall U-Value of 0.75W/m2K.
Accommodates a glazed unit thickness of 52mm. 
Acoustic performance tested at Rw=34dB. Further upgrades available.
Weather ratings vary dependant upon configuration but the system has been tested to achieve up to;
Water tightness Class E 750 - 750Pa - EN 12208:2001.
Air tightness Class 4 - 600Pa - EN 12007:2000.
Wind load Class C4 - 2400Pa - EN 12210:2001.
A good U-Value does not mean a door keeps out the wind and the rain. Make sure you check out a doors weather test results before you buy.
High Security
High security as standard.
Running gear and locking mechanisms are fully concealed. 
Multipoint locking mechanism engages in 4 points.
Key locking cylinder.
Sliding panels cleverly utilise there own weight as a further security enhancement.
Many people opt for no handle or cylinder externally and only request a finger plate to allow easy operation of the sliding sash from outside. This takes away any direct means of attempting to gain access through the sliding door and acts as a major deterrent. Glass is beaded internally for added security.
Built In Design
Available in 2 or 4 panel designs.
MAX size for 2 or 4 panel system is 5900 x 2600mm.
Maximum panel weight is 300kg.
Available with a choice of transoms, mullions, glazing bars or insulated panels.
Supplied factory finished and factory glazed to ensure optimum performance. 
Wide Range Of Finishes
 Frames
Class A1-A3 engineered slow grown timber - No wood knots, no visible finger joints.

All timber parts are vacum impregnated using GORI treatment prior to finishing.

Aluminium clad externally finished in any RAL colour.

None toxic water based finishes only.

Choose from over 200 RAL paint colours.
Wood stain finishes also available.
Dual colour finish available (different internal and external colours).
Marine protection available.
Handles 
Offered with a specifically designed brushed stainless steel handles.  
Cleverly designed to operate the lift and slide technology. 
Threshold Options
Bottom track can be recessed in to the floor for a seamless connection between inside and outside. Unlike other systems this low level track does not reduce the weather tightness of the doors.
A sill section with varying projection options can be used below any of these tracks. Please see downloads for the section details.
Gallery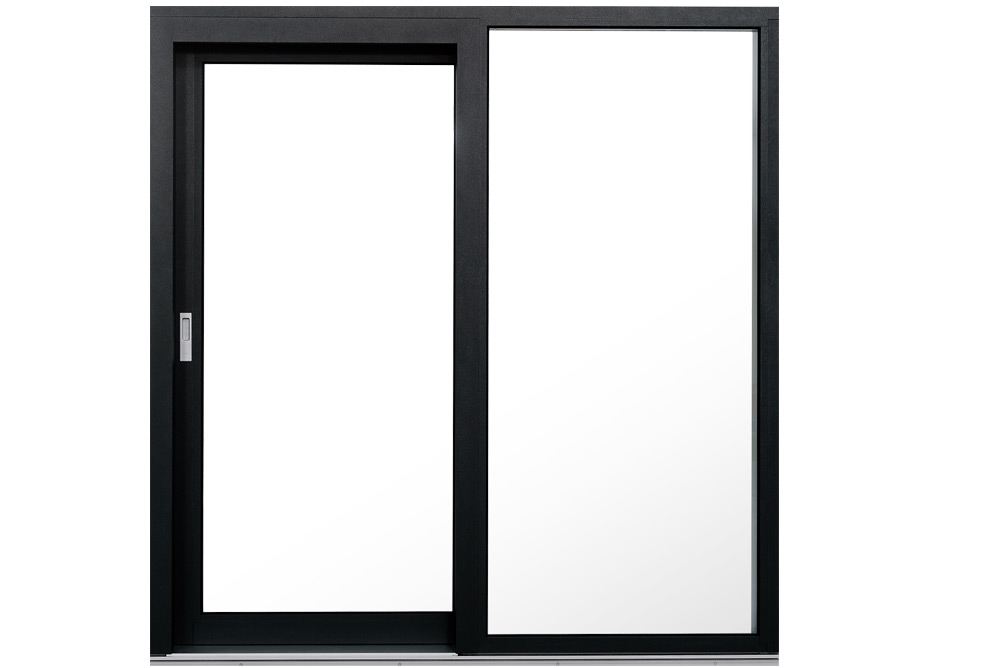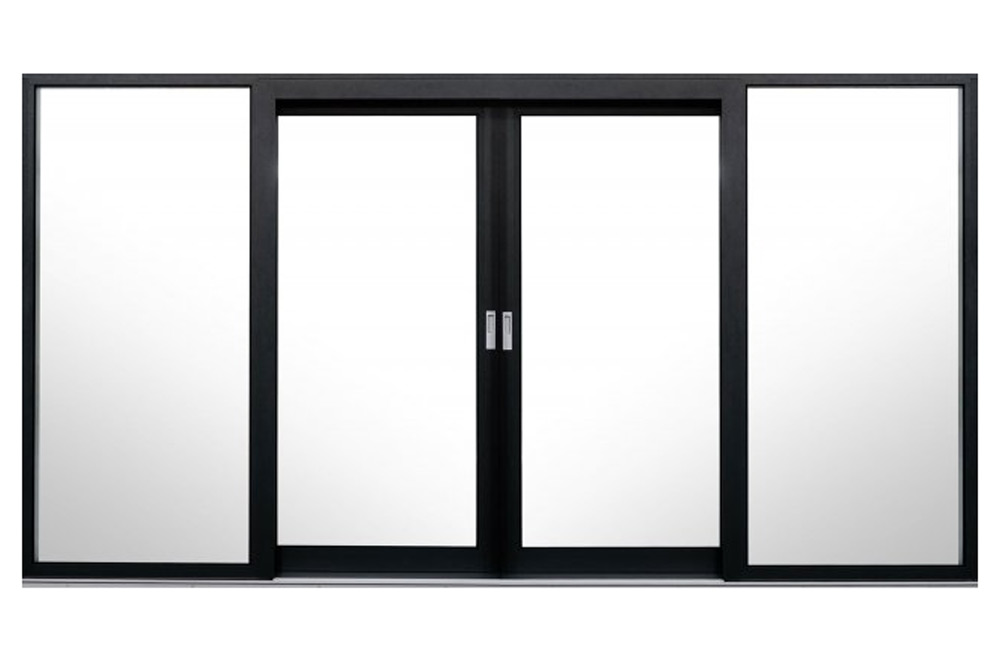 Technical